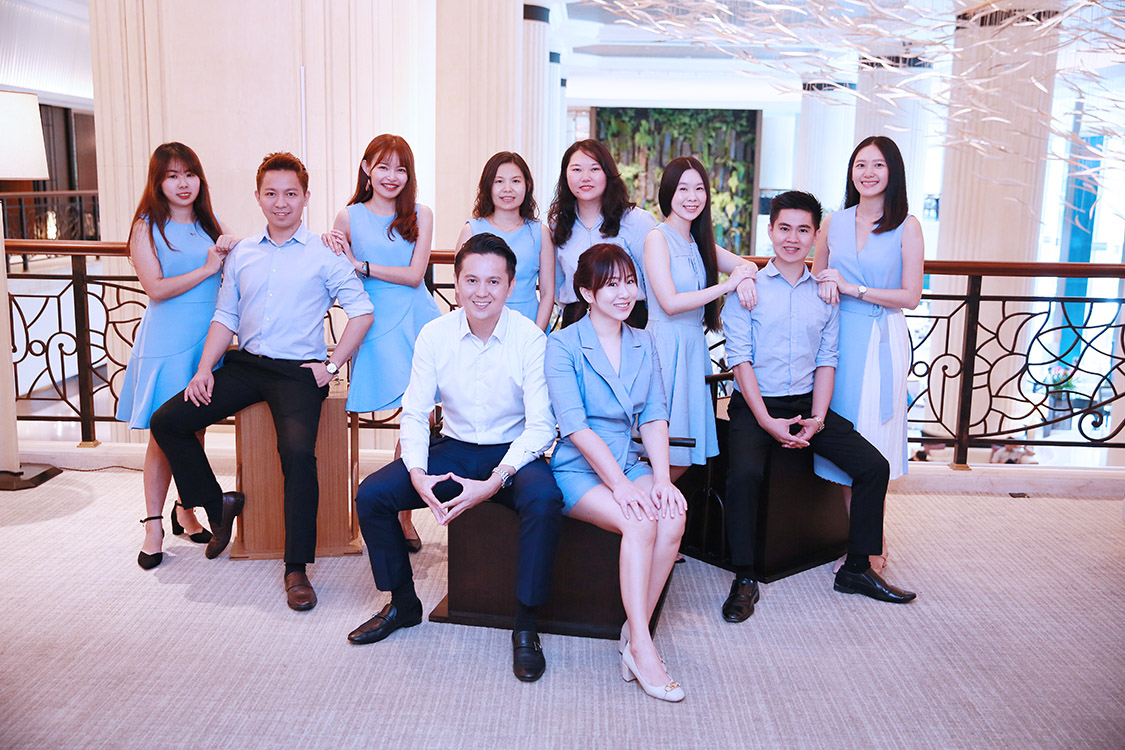 Why Inter Great?
One of the Fastest Growing Agencies in Singapore.
Professional, Sincere & Honest Service.
Large Pool of FDW candidates from Indonesia, Myanmar and the Philippines
The Best 5 Maid Agencies in Singapore by TheBestSingapore.
Best Maid Agency in Singapore by Parents World.
Singapore 500 Enterprise Award.
Top 3 Best Maid Agencies in Serangoon Award by TBR.
Top 10 Best Maid Agencies in Singapore by The Wedding Vow.
We are one of the fastest growing maid agencies in Singapore.
By adhering dearly to our principle to serve 'professionally, sincerely & honestly', and also focus on improving quality of maids, Inter Great has gained trust of thousands of families. Through word-of-mouth and referral, we have grown quickly into one of the best agencies in Singapore.
We also received multiple awards, including the 'Best 5 Agencies in Singapore' by The Best Singapore in 2019.
We are now conveniently located in 3 locations island-wide: Katong, Kovan and Ang Mo Kio. For the family with special care needs, e.g. infant care, bed-ridden patient care, we provide Home & Phone Service to ease the process of hiring a maid.
We set our missions clear to continue lifting the happiness and satisfaction level of our customers. We believe we can achieve this mission with our professional and passionate team of staffs who inculcate our company core values, I-N-T-E-R (Integrity, Novelty, Teamwork, Empathy, Resilience).
Inter Great Girls (IGG) are sourced and trained from Indonesia, Myanmar and Philippines.
We place maid quality and attitude as the top priority in selecting and recommending the right candidates for our employers.
To improve quality of the maids, besides training in the overseas training centers, we also provide additional training when they arrive in Singapore. Orientation and briefing is provided to ensure mental well being of the maids, to ensure they understand our and employer's expectation on their behavior and attitude.
For families with special care needs (e.g. infant care, elderly care, patient care), customized training can be opted through our qualified training partner, WhiteAngel Caregivers Consultancy.
Child and infant care
Elderly care
Bed-ridden and patient care
Housework
Cooking
Pet care
English/ Mandarin speaking
Caregiver/ Nursing background
Case Studies
We truly believe we are in the service industry, where our job is done when you are satisfied.
Staying in HDB, have elderlies staying alone, both in 70s. Have tried 3 different helpers from other agencies and didn't work out.
Indeed, it is getting more and more common that elderlies are staying alone themselves. When we receive this requirement for a helper to take care of elderlies whom are staying alone, it is importantly firstly 1) we only select maids that have experience in taking care of elder 2) check with the maids if they are comfortable with staying alone with 2 elderlies 3) check with employer on the elderlies' frequent use of language, dialect only? Mandarin and dialect? When it comes to taking care of elderly, it is important that not only the helper is trained in this area, more importantly is that the helper has to be willing and committed to do so. As the helper will be "part of the family", hence communication and understanding is important. With these understanding, we manage to find the right candidate for this household.
Staying in bungalow, big family of 8 members, 2 dogs. Came to us as they are not happy with their current helper.
It is not always helpers' fault when employers are unsatisfied with their current helper. In this particular instance, this family came to us as they are not satisfied with their current helper from other agency, and the other agency was not helpful in resolving the issue. They find that the helper is not hardworking, and not proactive, they most of the time find things not done. We then took time to find out more about their household composition, and feel that it is a rather big family. And also understand they day-to-day requirements, what are the chores need to be done, what are their expectations. Then we come to realise that the other agency basically just "sell" them a helper to close the deal without understanding their needs. The helper they had was new, which is usually not ideal for big family as they are rather a little less experience, it can be quite overwhelming for them for a start. And she is not exactly good at handling pets as well. At Inter Great, we emphasis on understanding your household and requirements, to match the right helper for your needs. The family took our advice, hired 2 helpers from us, and is a happy customer since then.
As a first time employer I took a random chance of engaging their services and its been the best decision I took. I strongly recommend Intergreat as they are reasonably priced and the service is exceptional. Great service by Mr Chew and Ms Kayley. Mr Chew is very knowledgeable and always made the special effort to seeing the needs of his client.
Mr Chew was extremely attentive and he listened to all my concerns with a great deal of patience. He has a caring approach and is a true professional. Please accept my gratitude and thank you Intergreat.
I really like Inter Great, I chance upon their outlet at Katong Shopping Centre. Their shop is quite modern looking which attracts me. I just walk in without much expectation, and they just nice have quite a few suitable candidates on hand for me to choose. I was even able to speak to them on the spot. And hence I got my maid from them. Happy with the service and overall.
I want to thank Inter Great for being very patience with me. As I really need a helper that is capable of taking care of elderly and able to speak mandarin. They provided me with several helpers to choose from, and patiently follow up with me for about 2 months. I would say I am a little picky, but they are patience and helpful. Thank you.
My first time hiring a maid, I am not sure about a lot of procedure and what is the process like. Inter Great share with me what to do, and what not to. They are very helpful and friendly. I would say overall is a very good experience, and will definitely recommend my friends and family.
I needed a helper very urgently, and it is my first time. So I didn't know that there is a waiting time. Chew then share with me the difference between transfer maid, fresh maid, etc. and explain to me the procedure and what to expect. As I really need a helper very urgently, they ensure that everything was smooth and easy for me. Thank you.
Great service from Inter Great, especially Chloe. She is very helpful and patience, she understand my family background, understand my requirement. I only need to interview 2 maids, and I found the maid that I find suitable. About 2 years already, and I am still using the maid. Thank you very much.
I am very thankful for Inter Great. My parents in their 70s are home alone most of the time, the helper that I have hired is very helpful. I like her proactiveness. I don't have to worry much while I'm away or working. She cooks well too. Thank you Inter Great, thank you Wilma.